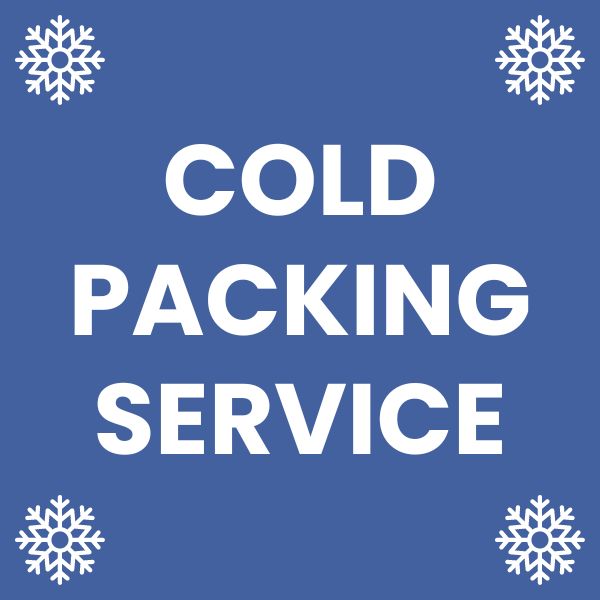 Cold Packing Service
WHAT IS COLD PACKING: The Cold Packing Service with 4 lbs. of FDA approved recyclable and reusable cold packs and insulation gives your bars a better chance of protection against the possibility of heat damage for 2 to 3 days depending on how extreme the heat is during transit. If your transit time is more than 2 days when the heat is very extreme, over 90 degrees Fahrenheit, we recommend that you expedite the shipping time of your order if you want the bars to be protected from heat damage and melty chocolate.
DISCLAIMER: Adding the Cold Packing Service and or expediting shipping on your order will help a great deal in hot weather to get your bars to you in good condition. We do not however guarantee that your bars, especially the ones containing chocolate or other heat sensitive ingredients will not melt or have visible heat damage such as nut oil separation and melted chocolate. Please also read the Warm Weather Disclaimer and Shipping Policy for more information. 
IMPORTANT: Please do not order more than 1 of this service, as it WILL NOT extend the duration of how long the bars remain cool.
---